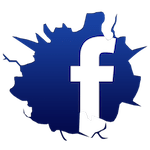 I am forever grateful to sensei Alex Hart and the inspiring people at kaizen karate academy. Over the years through hard work and nurturing i was able to grow from a curious hyper active child into a focused athlete competing on a international level.
There is much to learn from the academy for young and old, lessons in the form of discipline, teamwork, strength, and mental focus. From these teachings i have since found them to be very beneficial in leading a happy, productive, and responsible life.
All that said, the best thing about the academy is most definitely its people. Over the years I was luckily enough to meet and train with lots of amazing people from all walks of life, all very friendly and very welcoming.
My experience as a student of kaizen karate academy was priceless, for anyone looking for fun, hard work and growth, this is the place.