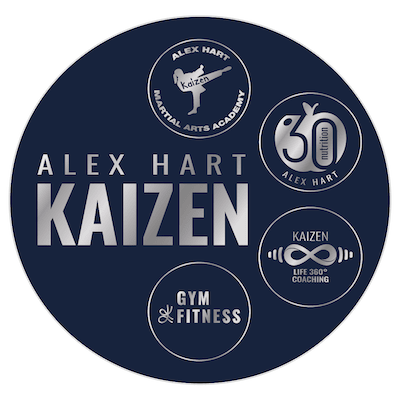 Meet The Team
Alex Hart KAIZEN the brand, is the pioneer of former World Champion Alex Hart. All our instructors have spent many years devoted to their training in their discipline. Our Martial Arts instructors were former World Champions in Martial Arts, and some still current England Team Members. They have gained extensive skills which they enjoy passing down to their students.
The brand Alex Hart is built on the word KAIZEN which means continuously improving. This also stems to our instructors who have been trained in up to date teaching methods, the most effective self-defense techniques, nutrition and sports science.
To allow our students and parents peace of mind, please be assured the team are all CRB checked and all instructors have a full first aid qualification. The Academy holds both instructor indemnity and liability insurance. Our governing body is the English Karate Federation (EKF) Alex Hart KAIZEN won 'Best Martial Arts Academy 2019' which was a UK wide competition.
Alex Hart KAIZEN
(Master Instructor)