We're Offering The Community of Waltham Abbey Memberships For £10 A Week!
If you're looking for a clean, energetic environment where you can train with confidence, Alex Hart KAIZEN is here to provide highly qualified trainers, a modern facility, and a fantastic community. We are proud to offer the widest range of effective fitness classes either from our Bishops Stortford setting at Herts & Essex Sports Centre or via our VIRTUAL 360° community which is taught over Zoom.us webinar. All you need is WIFI, a phone or tablet and your lounge or garden!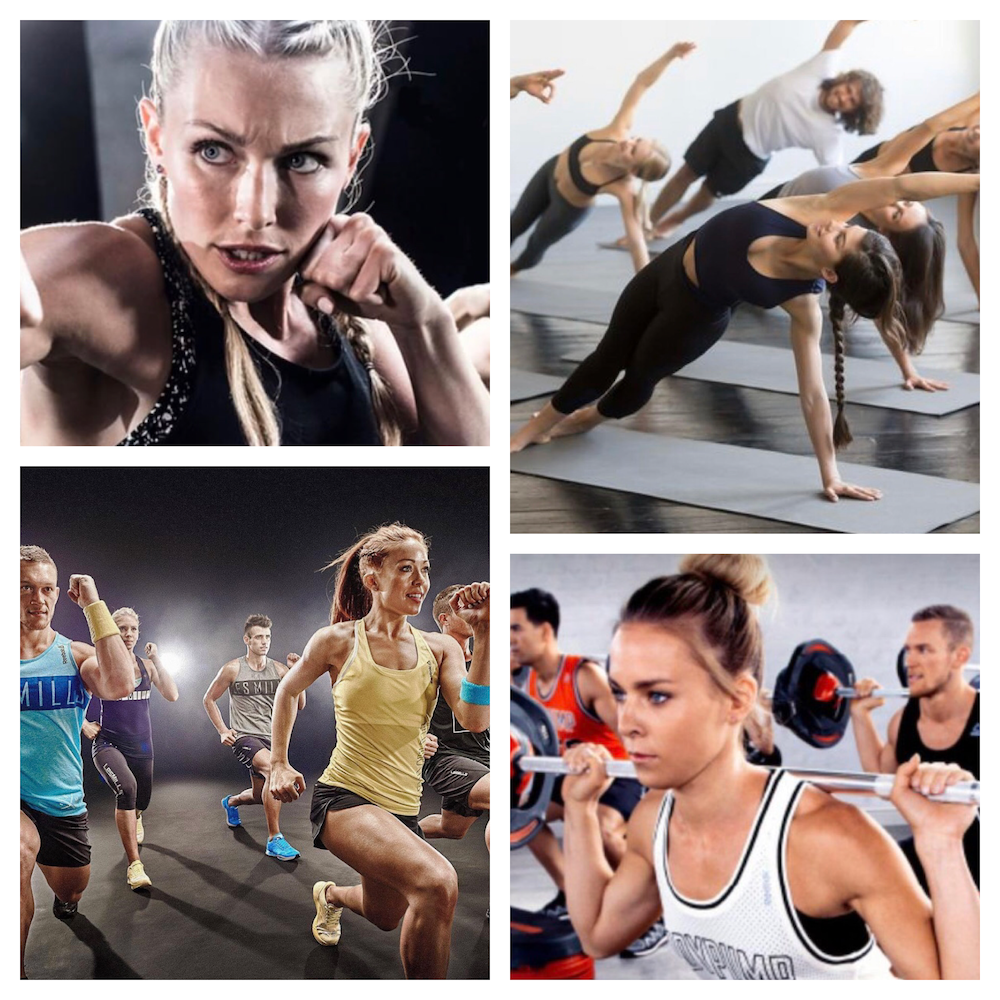 Proudly Providing Waltham Abbey With A State-Of-The-Art Facility
The Gym is a purpose-built facility at The Herts & Essex Sports Centre in Bishops Stortford, Hertfordshire. Heavily matted throughout, The Gym has an array of free weights and machinery to keep you active and on target.
If you are new to Alex Hart KAIZEN Gym & Fitness every new member receives a FREE Personal Training Session, which gives the member something to work too and also teaches safety on the machinery.
For those on the 4 WEEK TRANSFORMATION PROGRAMME, a tailored Personal Training regime is provided which you can work to from home or in a Gym setting.
The Alex Hart KAIZEN Gym hosted at The Herts & Essex Sports Centre offers:
What Is Included In Our Public Gym Membership?
YOU DON'T NEED TO BE GOOD TO START; YOU JUST NEED TO START TO BE GOOD!
If you live in the vicinity of Bishops Stortford, Herts & Essex Sports Centre provides a safe and uber modern facility. Opening its doors in January 2020, the space is aesthetically pleasing, with a team of dedicated Personal Trainers to answer any questions and make your visit stress free.
All new members receive a FREE Personal Training session upon joining. Head over to our Opening Hours for further information.
To register your interest please fill out the Gym & Fitness Booking Form and one of the team will be in contact to tailor a package suitable for you.
Plus, We Offer Waltham Abbey's Best Group Fitness Classes!
Keeping on track in a gym environment always works more efficiently if training is with a group of like-minded people, who will push you a little further and keep you on target. You don't need to be super fit to join, the range of exercises are given from moderate ability to intense, so you can tailor your work out to your ability.
To register your interest please fill out the Gym & Fitness Booking Form and one of the team will be in contact.
50+ GROUP TRAINING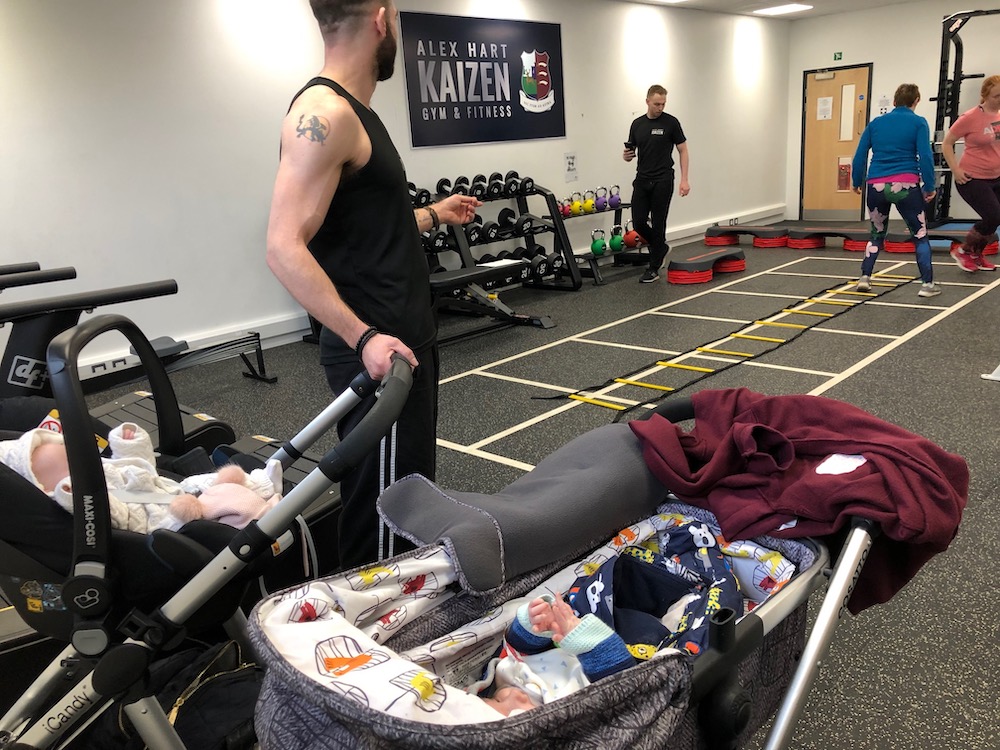 Our aim is to help the over 50's get active, stay active and socialise. The 50 plus range is one of our fastest growing groups of regular gym goers who are increasingly turning to Personal Training and fitness instructors for guidance.
You may have a chronic condition, feel aches and pains. This should not stop you from fitness. Our Personal Trainers are highly experienced on common conditions effecting the older community, with exercises to relieve and strengthen common problem areas of concern to increase mobility and range of movement.
Age Is Just A Number, Don't Let It Be A State Of Mind!
Alex Hart KAIZEN has designed a tailor-made programme which allows for modifications and adaptions to exercises for the 50+ exercise sessions. Our 50+ members enjoy the release of tension our fitness sessions provide, find their mobility increases and revel in the social side of Over 50's Group Training.
All members are asked to fill out a Medical Form prior to your first session. This allows tour fitness team to have an understanding of you and how your body is working.
TEEN GYM (14-15 YEARS)
TRAIN LIKE AN ATHLETE, EAT LIKE A NUTRITIONIST, SLEEP LIKE A BABY. WIN LIKE A CHAMPION!
Our Teen Gym is for the 14 - 15-year age range. If this is you, you are in the right place!
Teen Gym promotes a healthy mind and healthy lifestyle through the Herts & Essex Sports Centre. All sessions are supervised by Qualified Personal Training instructors, who ensure the equipment is used properly and you maximise your return from Teen Gym.
Our personal Trainers focus on impeccable biceps, sculpted abs and overall fitness of the full body and mind.
Our Team Gym Members train inside within the Gym environment and also outside, where we collaborate with BOOTCAMP to give all teens an exhilarating work-out experience.
We combine Teen Gym with AHKBreakfast Club, teaching you how to create a well-balanced breakfast and how this can fuel your day. With protein, fruits and vegetables which boost feel good endorphins, and added vitamins and minerals to fuel your mind.
Many teens come into our Life 360° programme, which develops your skill of looking at areas of your life which may not be serving you. Setting goals, adapting habits and adjusting the sails so life is balanced and works.
To register your interest in Teen Gym or any of the additional packages please head over to the Gym & Fitness Booking Form and one of the team will be in contact.
BUGGY FIT
Buggy Fit is an exercise class devised for postnatal Mums with a baby in the pram or buggy. Our Personal Trainers have become very good at rocking the odd pram or two whilst Mums work out!
Having a baby can create a life absorbed with 'baby activities' and clinic visits, but studies show taking time out for yourself, especially fitness, results in a better mental state, relieving stress, improving stamina and core muscles and creating a happier you.
Parking is on site at Herts & Essex Sports Centre, making the journey from the car to the gym with baby in tow a pleasantry, with the added addition of the onsite coffee shop. Mum's can grab a coffee, feed their babies before they head home and socialise with any new Mum's they may have met at class.
All Buggy Fit trainers are fully qualified and insured fitness professionals, who are trained to understand what a new Mum's body has been through and devises training for each postnatal stage. Incorporating cardiovascular and fat-burning exercises with strength training and toning exercises, concentrating on specific areas post pregnancy.
To register your interest in BUGGY FIT please fill out our Gym & Fitness Booking Form and one of the team will be in contact to book you in.
DISABILITY GROUP EXERCISE
It can be a challenge finding a first-class Sports Centre specialising in disability exercise, whether you are mentally or physically impaired.
At Alex Hart KAIZEN Gym & Fitness we not only offer the facilities but also qualified Personal Trainers who can create a training regime to increase health, fitness and performance, on a 1-2-1 basis or in a group setting, tailored for you.
The benefits of Disability Group Fitness:
Manage weight and over all fitness
Increase balance, mobility and coordination
Improve abilities by strengthening muscles groups which focuses on daily activities becoming easier. (Standing up from chair, walking upstairs etc)
Increase confidence and mental health
Testimonial: 'Being able to come and train with my mentally impaired teenage brother has been a breath of fresh air. A 45-minute window, following the PT schedule which was devised for free when we joined. It is so refreshing to be able to train without the glances from passers-by and the team are always on hand to help out if we are not doing anything correct. My brother looks forward to his sessions, and we are already seeing a difference in terms of shape and muscle tone. Thank you, Alex Hart KAIZEN & Team.' Sophie Edwards, Bishops Stortford.
If you would like to discuss Disability Group Exercise in more details please fill out our Gym & Fitness Booking Form and one of the team will be in touch to discus in more depth.
PERSONAL TRAINING
If you are new to Alex Hart KAIZEN Gym & Fitness your first session is absolutely free. At this session we will identify any weaknesses in your body. You may be harbouring some imbalances and here they will be defined. Every further session is designed to create a strong base, to highly target problem areas, creating strength and muscle tone to enable you to reach your fitness goals.
Once you have had your first introductory free session, you are able to purchase a block of 5 or 10 sessions.
5 sessions £150
10 sessions £300
To maximise your results from Personal Training you may wish to incorporate the AHK Breakfast Club or 4/6/12 Week Transformation Programme.
For more details regarding booking a Personal Training Sessions please fill in the Gym & Fitness Booking Form and one of the team will be in touch to book you in.
BOOTCAMP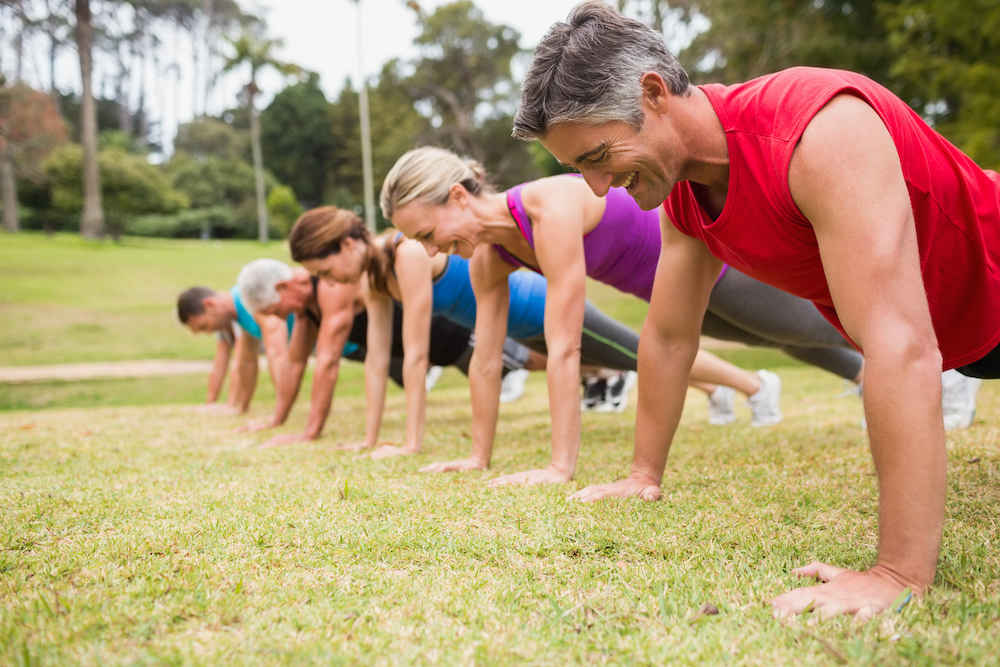 Bootcamp is held at The Herts & Essex Sports Centre, in an outside setting three times a week. Alex Hart KAIZEN Bootcamp has been designed for your whole family, with class styles enabling the children to join in. Our instructors will vary the military style fitness moves based on the ability of the participants.
Bootcamp Training works every muscle group, with a great prescription of good old-fashioned Vitamin D. You do not need to be super fit to join, our classes are structured to be progressive. You will get fitter whilst you train!
Benefits of Bootcamp:
Reduce stress and anxiety, improve speed, agility and staminaFun is prescribed, working with your friends or family. Not 'being on your own' helps you keep on target and motivated to keep active
Every Bootcamp is different. If you are someone who bores easily, Bootcamp is for you as each session is varied keeping your interest on a high
You will work every muscle group. It is great for weight management, cardiovascular training and overall body tone.
All equipment is provided, you just need to bring a water bottle, and a towel.
To maximise your Bootcamp experience, you may wish to incorporate Les Mills Fitness & Gym, with our AHK Breakfast Club or be fully involved in our 4/6/12 Week Transformation Programme.
LES MILLS FITNESS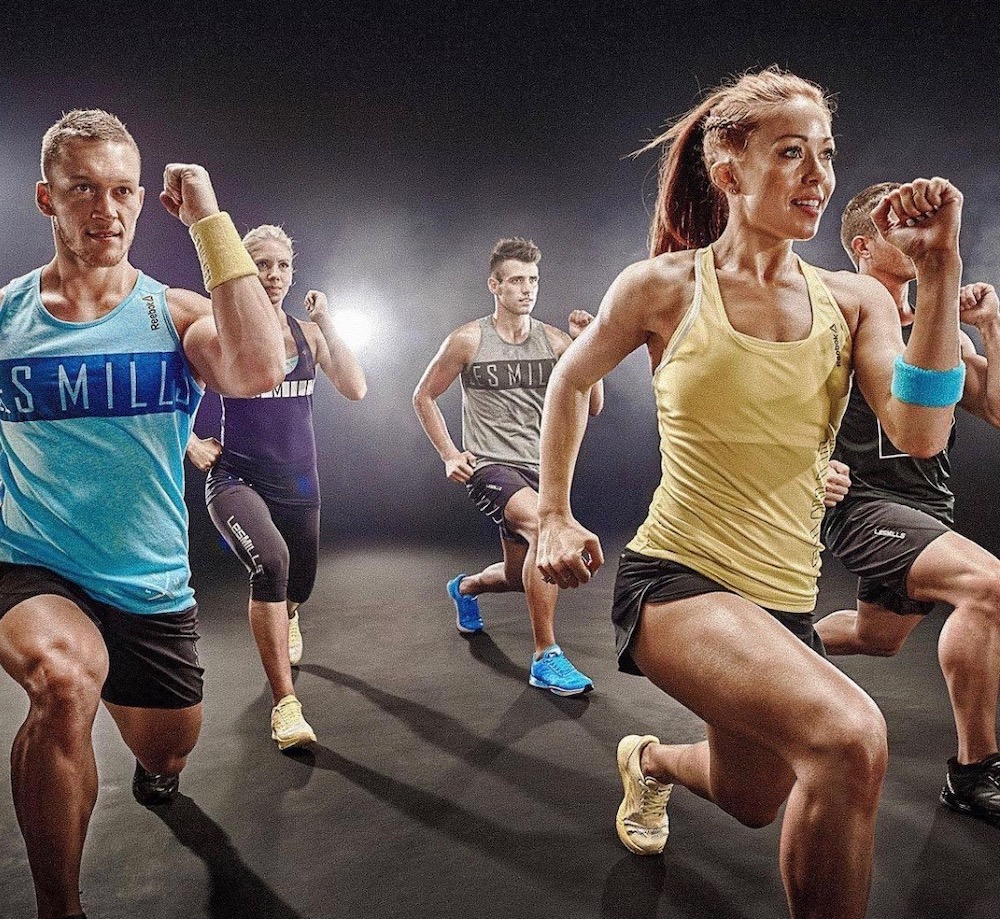 At Alex Hart KAIZEN we know group fitness is motivating. We know that motivated members keep coming back and that motivation equals results. Les Mills Group Fitness are proven to deliver real results for those who take part.
What we love about Les Mills fitness, is that all classes are for everybody no matter what fitness level. From the uber fit to someone who has freshly stepped into a fitness classroom. Alex Hart KAIZEN has created a membership programme for Les Mills which allows the member to opt into classes which suit their capabilities.
Each class has up-tempo or relaxing music throughout and are 45 minutes in length. All the movements in each class can be tailored for low or high impact and you will find there is plenty of space for everyone, plus you do not need to book! How refreshing to have so much space!
The age range for Les Mills fitness is from 16 years – adult. Classes available at Herts & Essex Sports Centre and also available via the Virtual 360° Programme are:
BODYBALANCE
BODYATTACK
BODYPUMP
BODYCOMBAT
If you would like to book in for Unlimited Les Mills Fitness Classes combined with Bootcamp the price is £30. You Can purchase a 1 months unlimited classes here.
Our Gym and Fitness Classes Are Located In
Waltham Abbey
Felsted
Bishop Stortfords